About Us
We are an innovative and creative management consulting and training company specializing in IT, Program and Project Management.
Our success is defined by the caliber of our knowledge, our innovation, our people and our record of accomplishments.
We help organizations – grow, learn and lead by online and in person Professional Training Programs and Consulting.
+20 YEARS
OF PROFESSIONAL EXPERIENCES
30,000+
PROFESSIONALS SERVED
KAVEH ESMAEILI, PhD, MBA, PMP
PRESIDENT & CEO
APMCert initiated
to provide high-quality, effective, and affordable online training, and
certification courses for busy professionals and businesses. With experienced
staff, we are specialized in
certification exam preparation and in-house training services.
We offer the very best in
classroom and online professional training programs and certification training.
Authorized Training Partner (ATP) for PMP / PMI-ACP / CAPM / PMI-RMP,
AGILE / SCRUM, ITIL, and SIX SIGMA.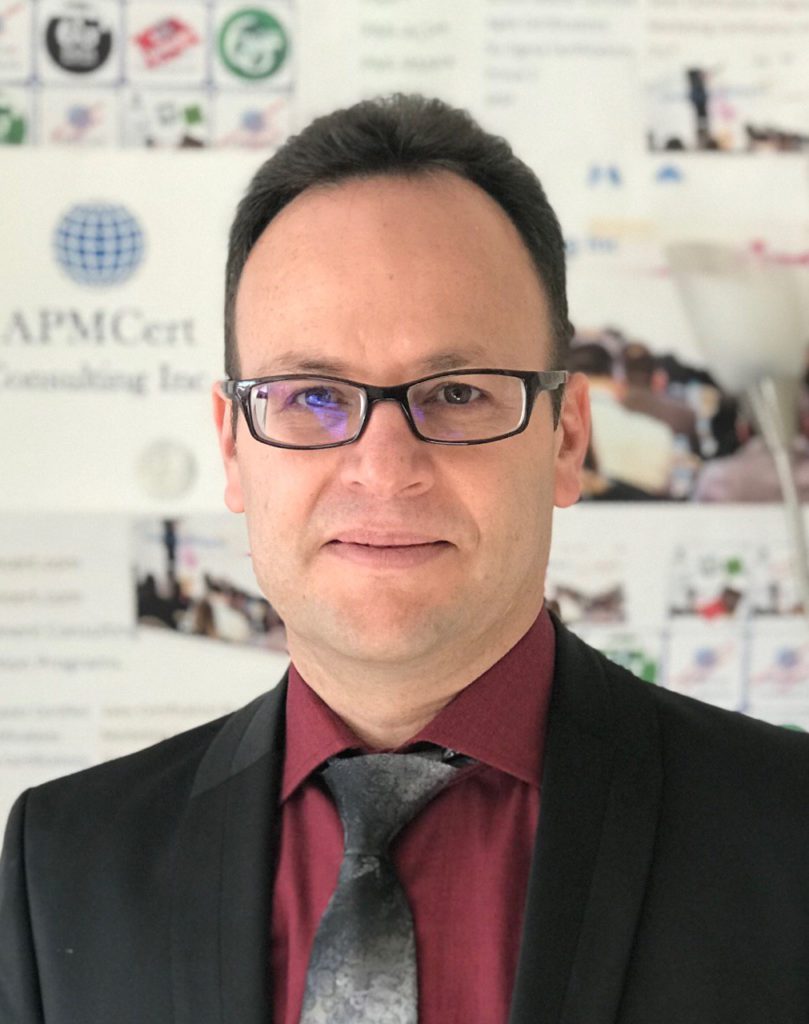 Kaveh Esmaeili, President and CEO
PhD, MBA, PMP®, CRMP®, CSM®
Kaveh is an experienced professional with 20+ years' experience in project management field served in different industries. Along with leading APMCert Consulting Inc., Kaveh also works as a Project Portfolio Manager, Project Services, with PHSA in Vancouver, and teaches project management and business courses at various institutions, colleges and universities as well as serving as the Vice President of Projects and a board member for the YTS. As an educator Kaveh served in academia and professional development training environments for 15+ years. He also works as an Adjunct Faculty at Canadian College in Vancouver.